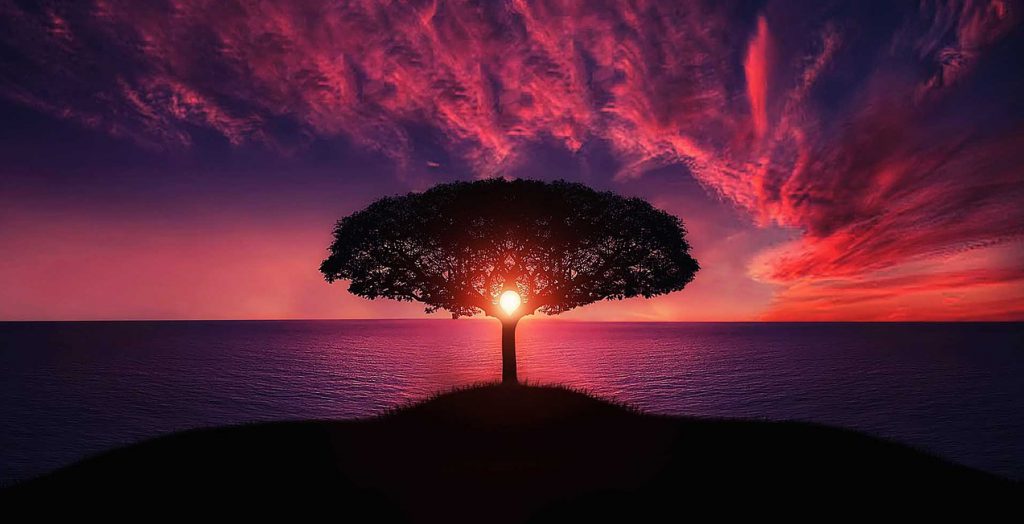 Zig Ziglar (1926-2012) was an American author, salesman, and motivational speaker. He influenced and inspired millions throughout the world through his 33 books including the bestseller See You at the Top which has sold almost 2 million copies.
Many of today's motivational speakers refer to Ziglar's teachings and I am sure you have heard at least one of his famous quotes. Today I want to share my best 7 quotes by Zig Ziglar. These are wonderful inspirational quotes that will change your life for the better.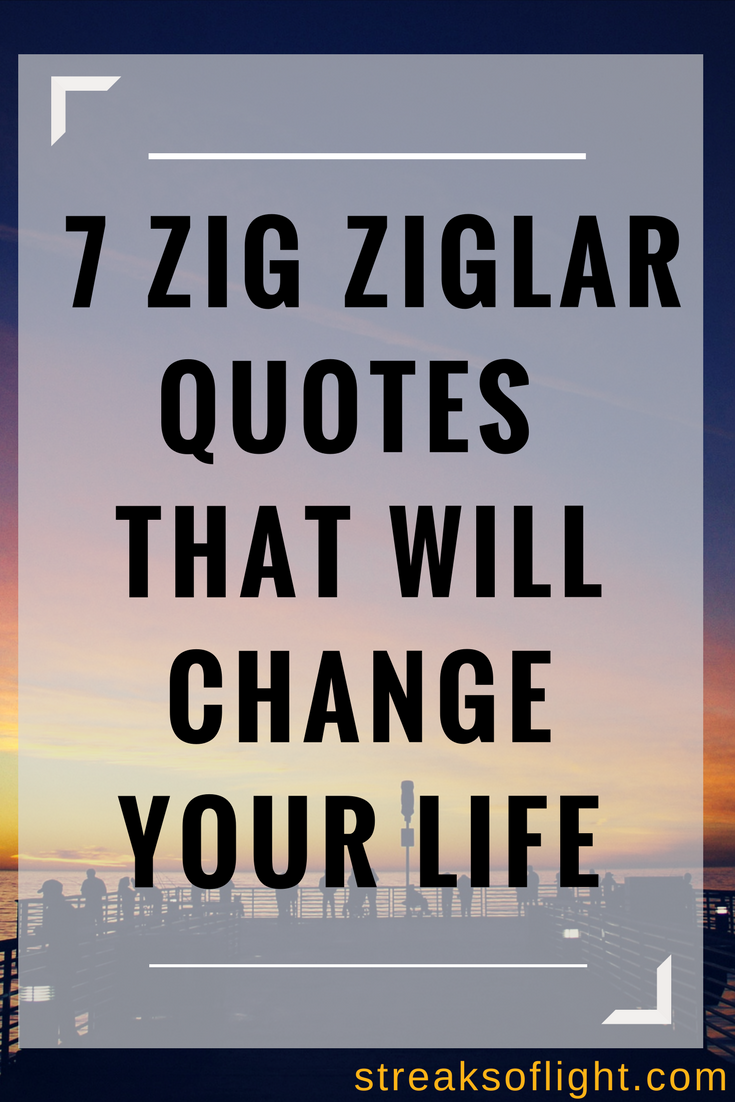 7 Inspirational quotes by Zig Ziglar that will change your life for better
1. "You can have everything in life that you want if you just give enough other people what they want." – Zig Ziglar
This quote reveals to us what is arguably the best-kept secret about success. Most of the successful people in the world did not set out to be great, they started out to solve a particular problem they had identified and in the process they became great. The best way to start receiving want is by first giving. I know this sounds counterintuitive but it is true.
If you want to have great friends go out and be a great friend first. To build a successful business you got to be willing to help someone else build their business first, in the process you will learn what you need to know to have your own successful business. To be a successful entrepreneur you have to be solving someone else's problem first.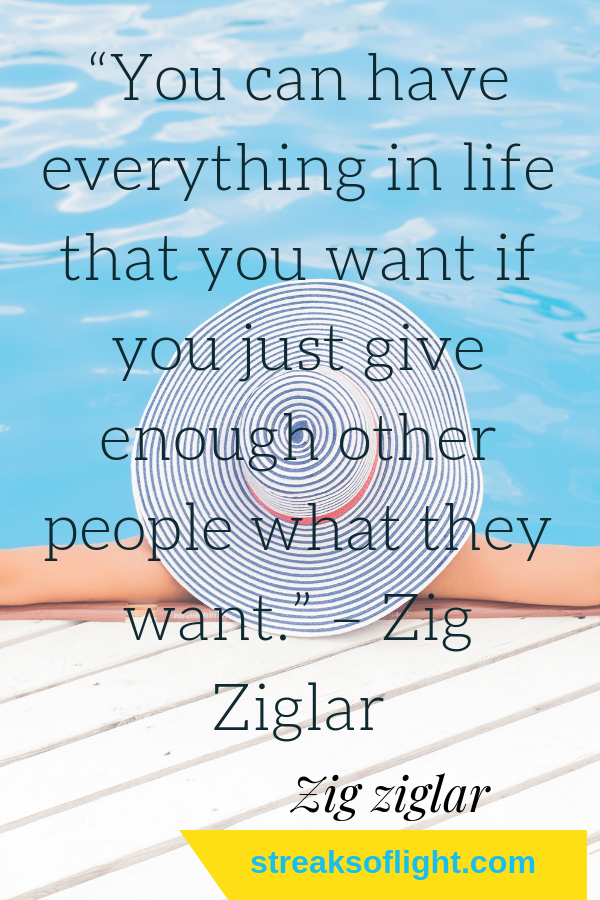 So many people want to be successful but they do not want to help anyone else. Do not just ask yourself how much you will earn, ask what impact are you going to have on someone else's life. Start by identifying a problem that you can solve with your skills, then offer your services selflessly. Give, give, give!
2. "Do more than you are being paid to do, and you'll eventually be paid more for what you do." – Zig Ziglar
This is still very much in line with the previous quote, do you find yourself complaining about how much you are paid for your services? Are you giving your best, or are you giving mediocre services because you do not want to give more than you are being paid for? The quality of service you offer speaks more about you than it does about your compensation.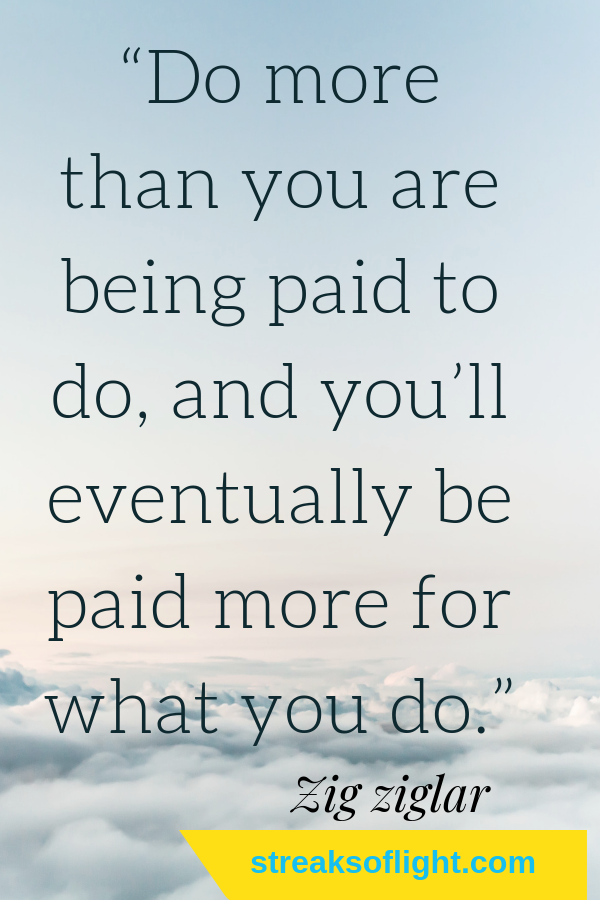 I have noticed from my experiences that the people that go out of their way to do more than is expected of them tend to get rewarded more often than those who do just enough for their rank. Whether it is in terms of getting promotions or being headhunted for better opportunities, the universe does notice and they get rewarded for it. Stop saying that the task is beyond your pay grade if you can do it, just do it. Before long someone is going to notice that you are underpaid and they might even pay you more than your work's worth because a good foundation was laid.
Have you read my list of top 20 must-read books?
3. "What you get by achieving your goals is not as important as what you become by achieving your goals." – Zig Ziglar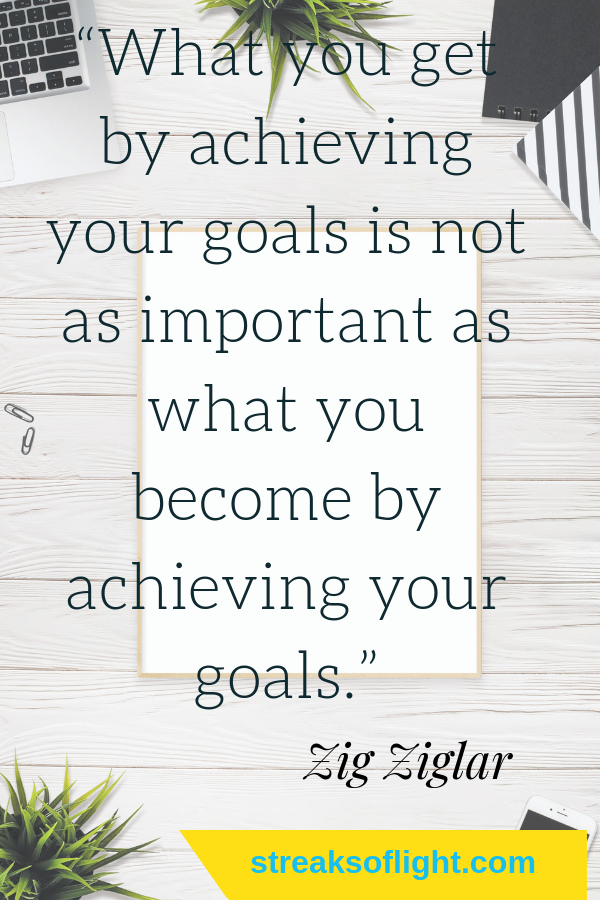 This quote reminds us that the experiences we gain as we pursue our goals are more important than any rewards that can come as a result of achieving goals. Growth will happen as a result of pursuing your goals and this growth gives more fulfillment than any other physical reward could offer. Do not just focus on the physical rewards from an experience, the transformation that is happening in your life could be more than enough reward. Embrace and celebrate the person you have become as a result of your achievements.
4. "Remember that failure is an event, not a person." – Zig Ziglar
Are you so afraid of failure that you don't even try? Failure is something that many of us struggle with. It is important to realize that failing does not make one a failure, it is part of the journey to success. Don't fail to try again because you failed before in the past, that was just an event, you are not a failure.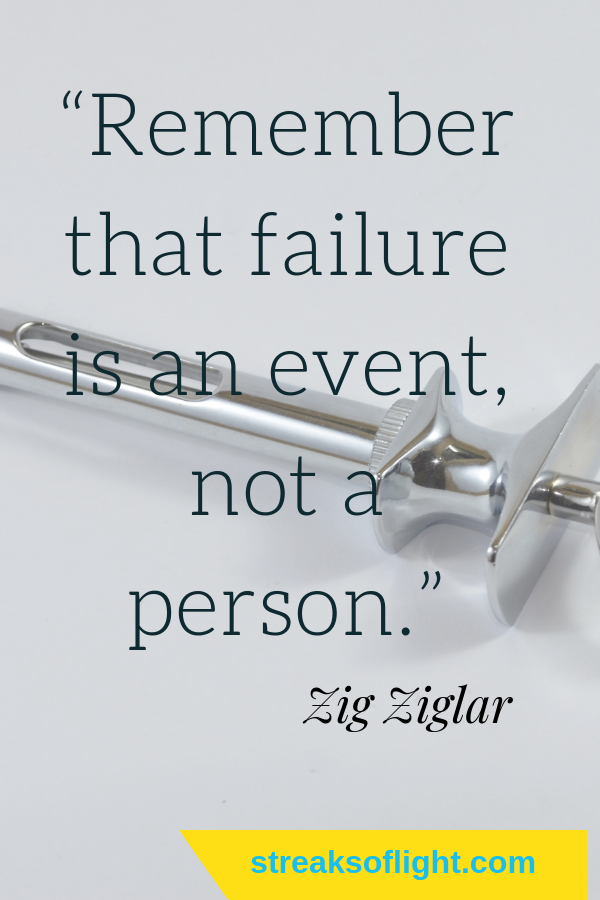 It does not matter how many times you fail, as long as you rise again you are right on your way to success. After all, Thomas Edison made 1000 unsuccessful attempts at inventing the light bulb before he finally succeeded. Next time you fail in something, remember to rise up, dust yourself, learn from the experience and keep moving forward.
5. "You don't have to be great to start, but you have to start to be great." – Zig Ziglar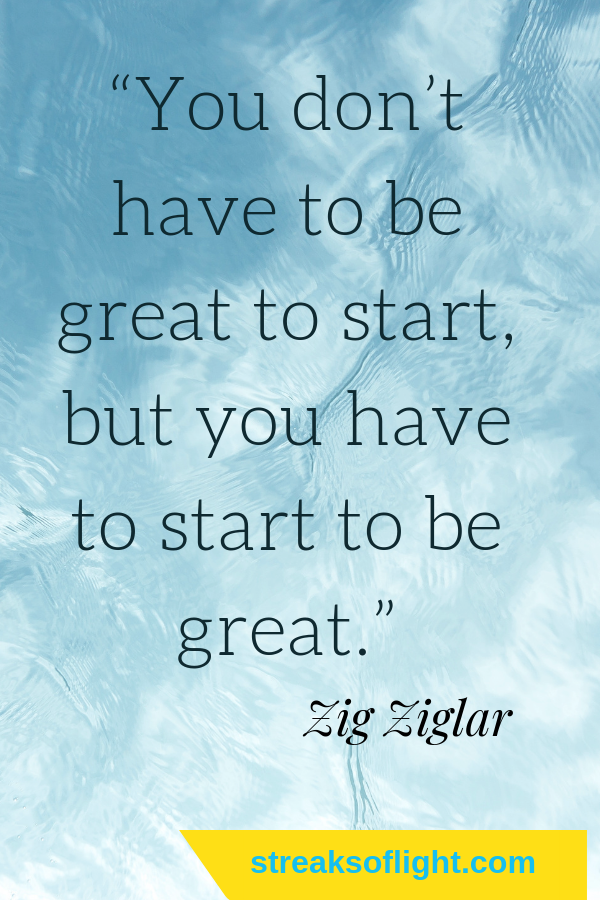 Many of us are waiting for the conditions to be convenient before we can start working on our goals. Guess what, the conditions may never be perfect, you have to start as they are. Don't wait to figure it all out and see every step of the way, just start and it will become clearer as you go. Do not get stuck hoping and waiting, just start. It will be okay at the end of it all.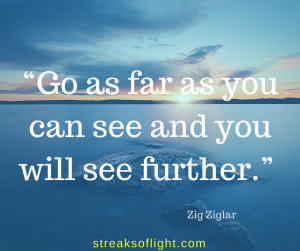 6. "A goal properly set is halfway reached." – Zig Ziglar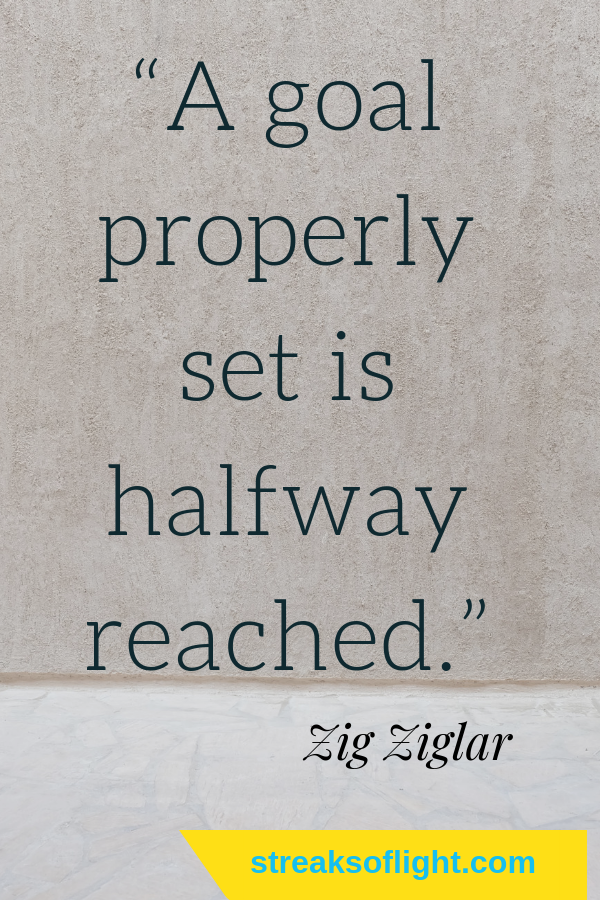 Do you set your goals for the year, month, week and day? It is no secret that setting goals is necessary for success. Set both long-term and short-term goals. No matter how much you want something, if you don't set yourself a goal for it you won't get it. Set your goals properly and you will have done half the task.
Related article: How-to-set-and-accomplish-your-goals
7. "Your attitude, not your aptitude, will determine your altitude." – Zig Ziglar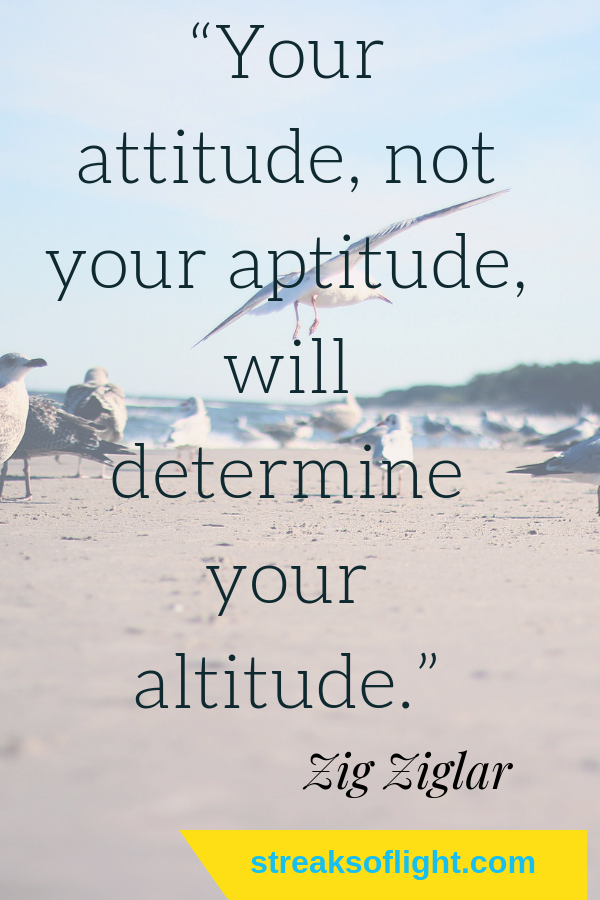 This quote is one of the most popular quotes by Ziglar and rightly so, attitude is everything. Our attitudes determine how high we can rise to achieve our dreams. A negative attitude sets one up for failure while a positive attitude is crucial to one's success. To steer your life in the right direction, choose to keep a positive attitude. It is your best weapon for life's obstacles.
If you liked this article feel free to share it with your friends using the share buttons on the post. Leave me a comment below and let's engage. Follow me on my social media handles for more.
With love and light,
Debbie – Streaks of Light