Will Smith shares a lot of wisdom on various topics, and even on the subject of self discipline, he does not disappoint. Last year, he took Instagram by storm when he gave a short speech about self-discipline and it went viral. You can watch the video here.
The 9 quotes on this are both from that speech and other speeches that Will Smith has given over time. They are the kind that will give you a kick in the butt and remind you to stay disciplined and put in the work needed to achieve your goals.
I hope they inspire you as much as they have inspired me.
Alright, here we go:
Will Smith Quotes on the subject of self discipline
99% of people are not willing to do what it takes to make their dreams come to pass.

Will Smith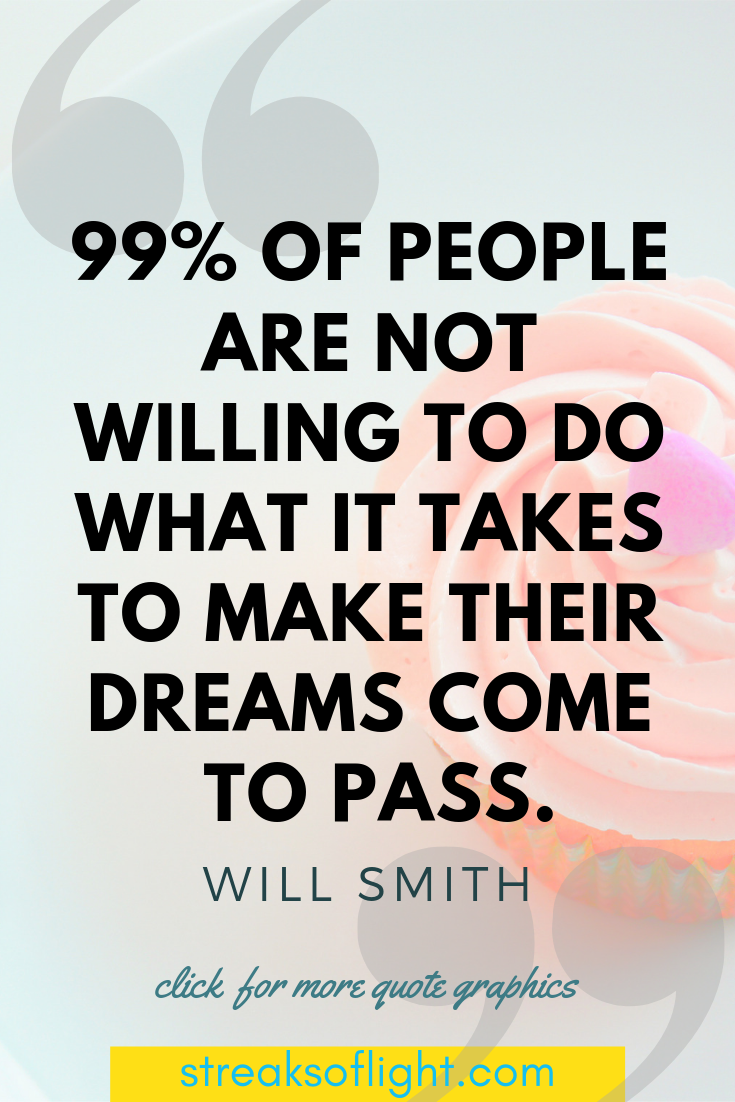 "At the center of bringing any dream into fruition is self-discipline"

Will Smith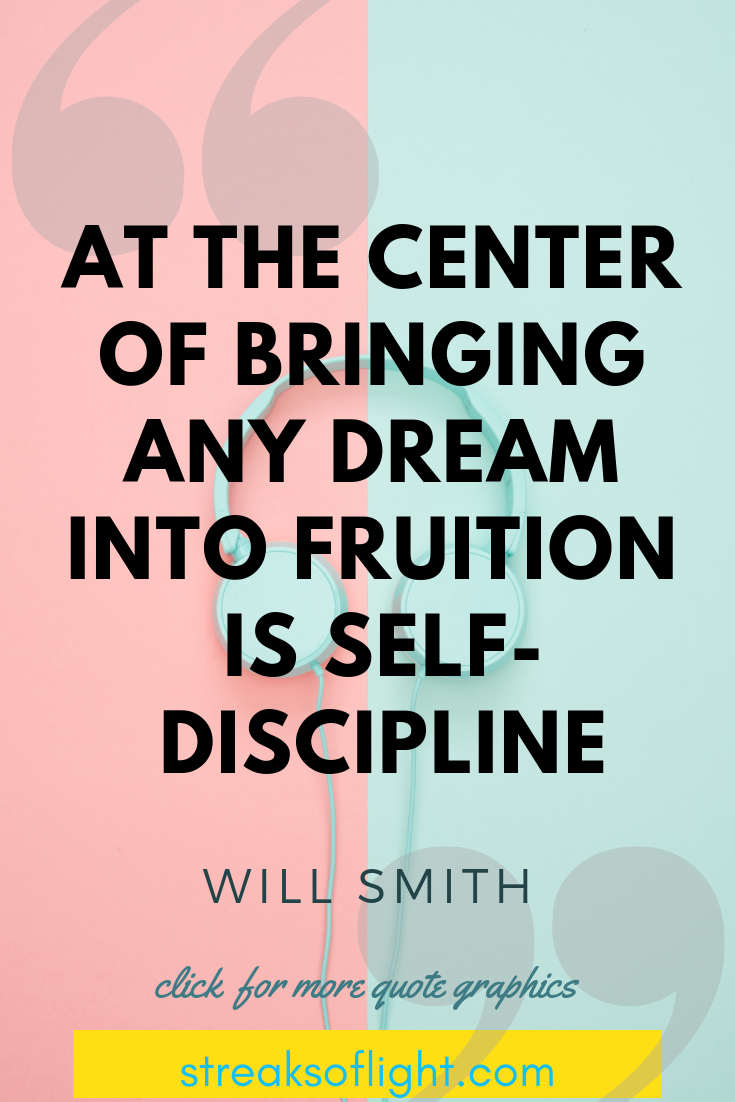 Self-discipline is the center of all material success

Will Smith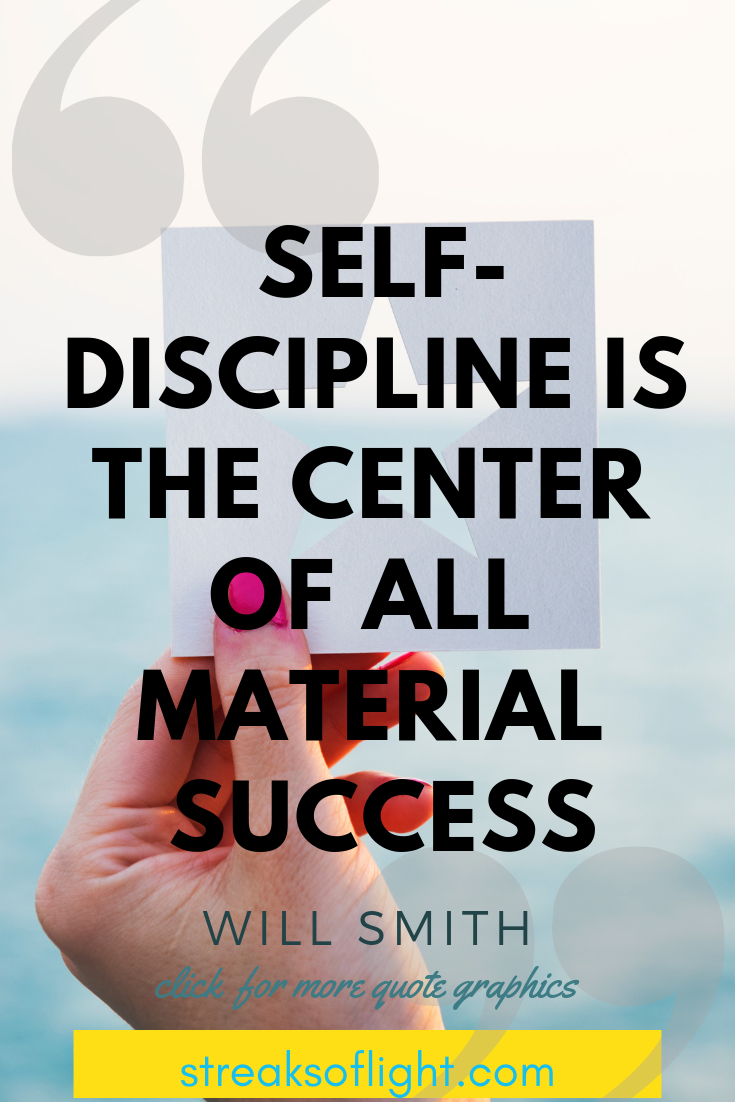 You can't win the war against the world if you can't win the war against your own mind.

Will Smith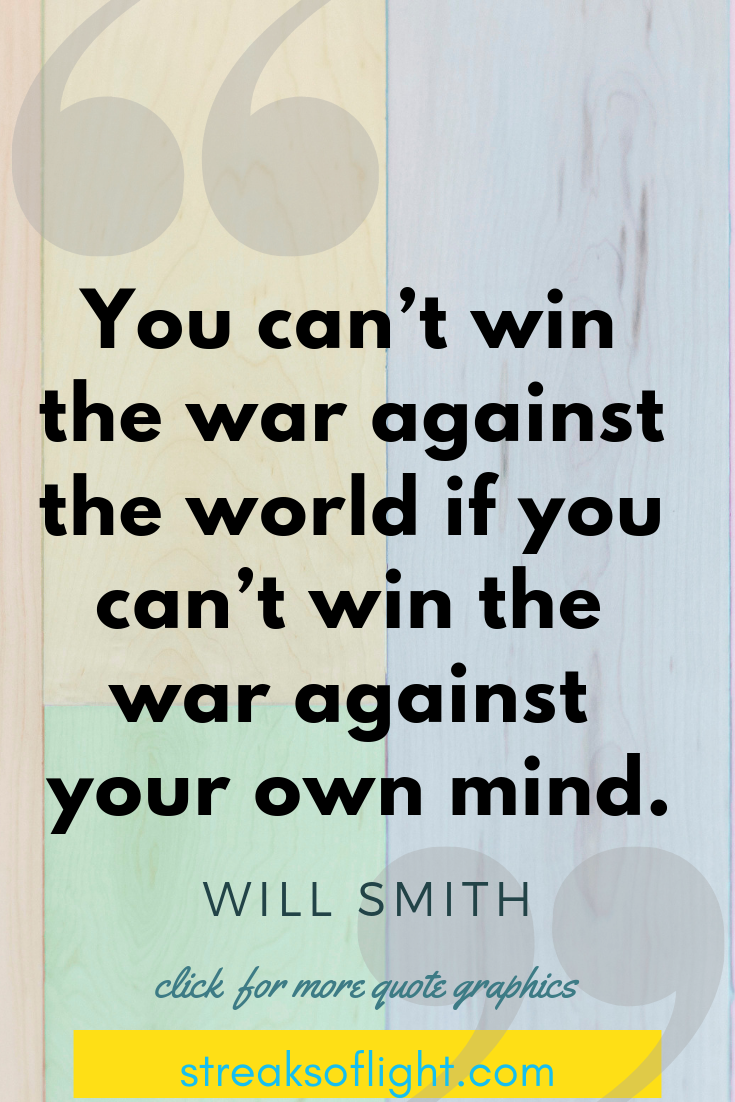 I believe that self-discipline is the definition of self-love.

Will Smith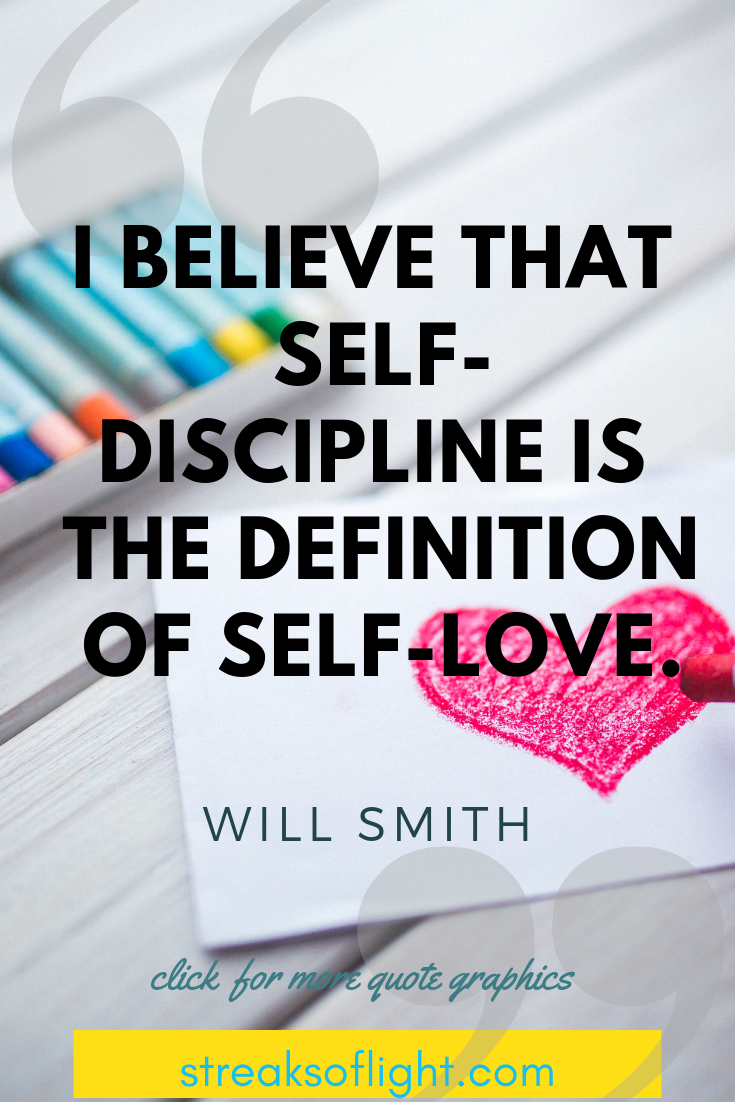 The separation of talent and skill is one of the greatest misunderstood concepts for people who are trying to excel, who have dreams, who want to do things. Talent you have naturally, skill is only developed by thousand and thousands of hours of beating on your craft.

Will Smith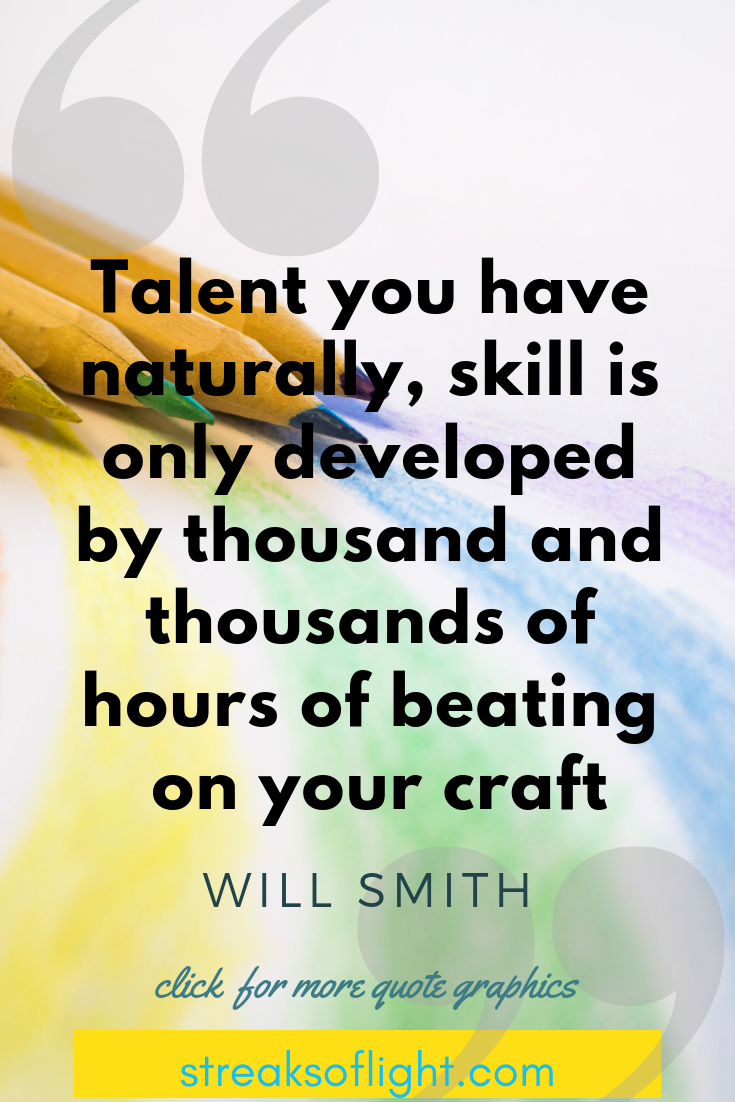 99% is the same as zero. If you are gonna do 99, go ahead and stay home.

Will Smith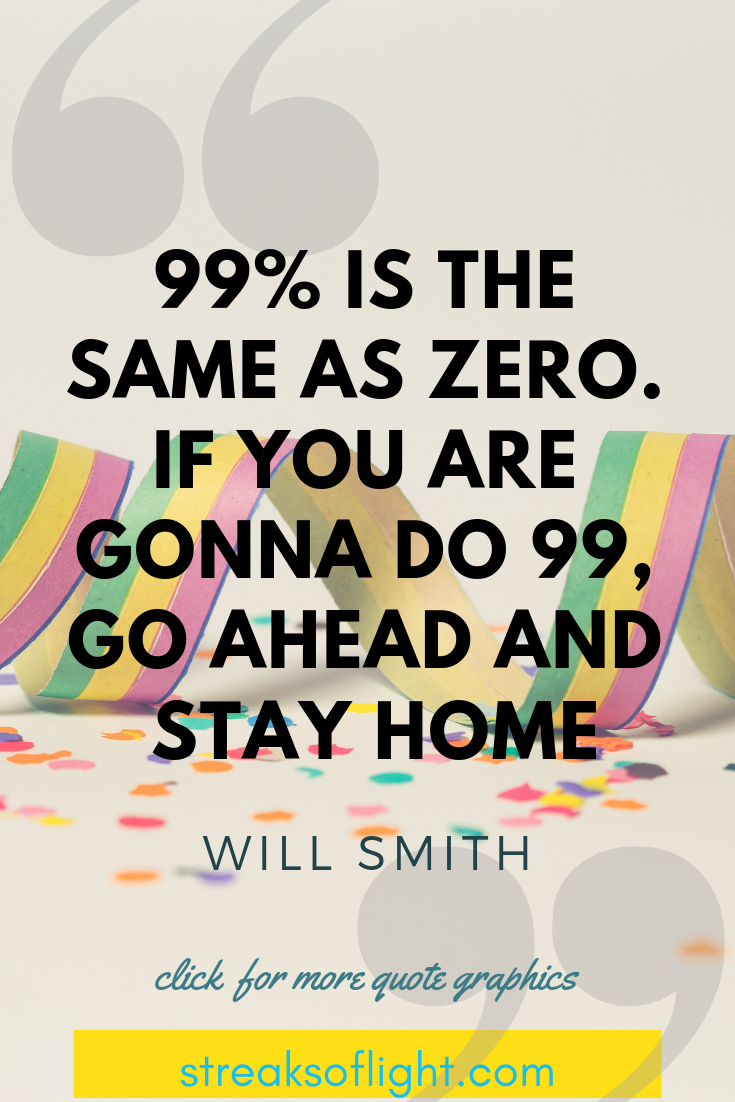 And where I excel is ridiculous, sickening, work ethic. You know, while the other guy's sleeping? I'm working.

Will Smith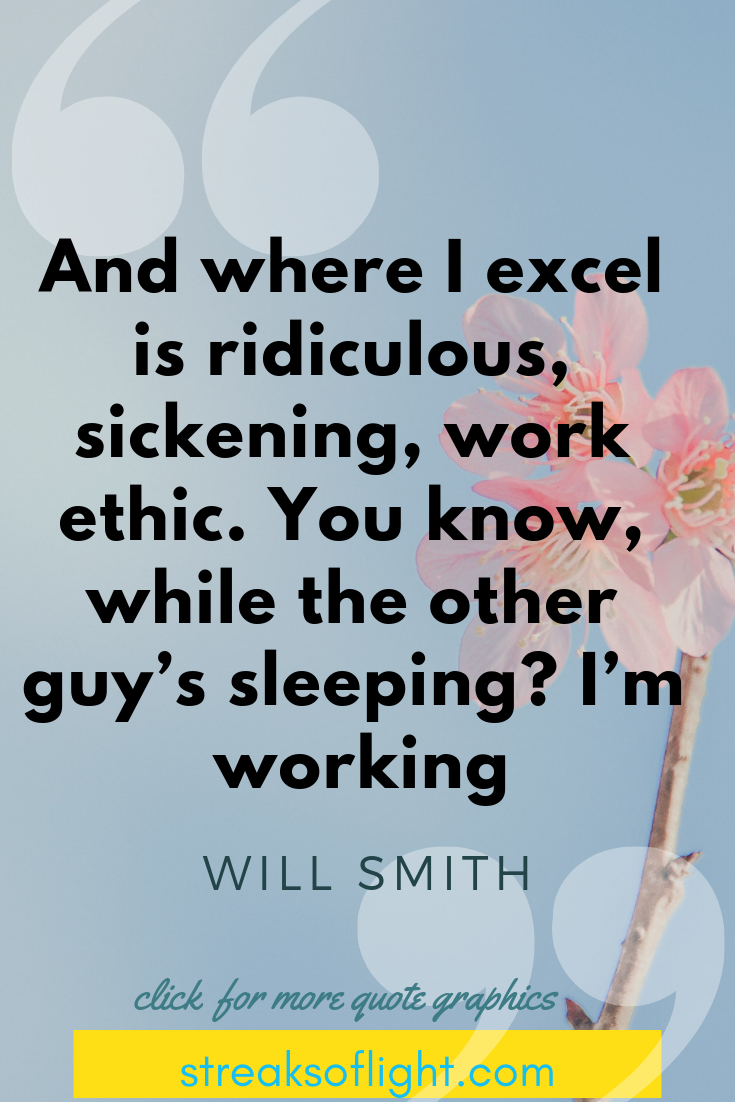 Make a choice and decide what it's going to be, who you're going to be and how you're going to do it. From that point, the universe is going to get out of your way.

Will Smith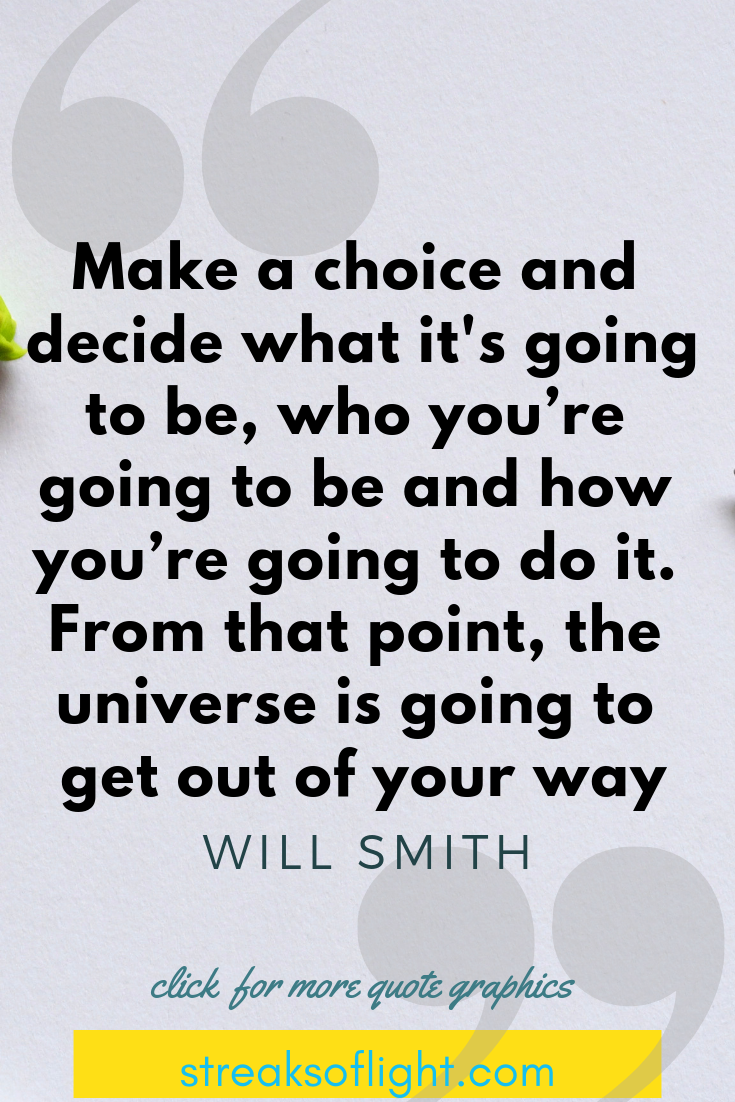 Your Turn
Did you enjoy these quotes? Click on the links below for more quotes.
Also, remember to like my facebook page (Streaks of Light) for daily inspirational quotes.
Don't forget to share!
With love and light,
Debbie – Streaks of Light.