Do you want to start a blog but have no idea what tools you need to get started? Over the last three years, I have started two blogs that I am now using as a source of extra income for our family.
If you would like to start your own blog and are wondering where to start, this is what I recommend starting with.
Setting up your blog properly and using the right blogging tools is very crucial. The blogging tools and resources in your blogging toolkit and the blogging education you take can make the difference in how quickly you begin to monetize your blog.
Here are the exact tools and resources that I use to keep my blog running. These are tools that I have used for a while and I love them hence would recommend.
*Note: Some links on this page are affiliate links and as an Amazon Associate, I earn from qualifying purchases.
The Blogging Tools That I Use and Love

The theme I use for both my websites. The Astra theme is simple, yet super fast and it is very easily customizable. I have the Pro and love all the customization options that are possible.
Email Marketing Tools
As a blogger, you need an email service provider in order to create subscription forms and landing pages to collect subscribers and build your mailing list. An email service provider allows you to deliver freebies and content to your subscribers efficiently and send your newsletters to them without having to email each one of them individually.
I use Mailerlite for this blog and Convertkit on my other blog and I like each one of them for different reasons.
Mailerlite is free to use for up to 1,000 subscribers. It is super functional and allows you to create subscription forms and landing pages. Easy integration with most other software should you decide to start selling products on your website is another perk. It also allows automation in its free version. This is a huge perk since most other email service providers provide this only in their paid options.
I would highly recommend starting off with Mailerlite and then later upgrading to Convertkit. Mailerlite also has better deliverability than Mailchimp. For some reason, emails from Mailchimp tend to end up in the junk folder a bit more often than Mailerlite. Use my special link to get 2 months of Premium features for free. You won't have to upgrade.
This is the email service provider I use for my opt-in forms on my other blog. It has beautiful landing pages and subscription forms that I love. It is also really easy to set up opt-in freebies that can be downloaded by subscribers. Oh, and the forms are absolutely stunning which I love about them. Use my link to get a free month of Convertkit.
Graphics, Images and Pinterest Marketing Tools

There is not a single blog I have written where I did not use Canva. It is the app I use to design my graphics, Pinterest pins as well as my featured images. Canva makes it really easy for you to create social media and blog graphics with its huge variety of templates that are sized perfectly for each of the social media platforms. It has a ton of free images and although I love the Pro version of Canva, the free version is sufficient when you are starting off and don't have a huge budget.
Ps: You can also create your own logo in Canva, it's really easy! Check it out.

The scheduling app I use to save my pins to Pinterest without spending hours each day trying to promote my content. Tailwind allows you to schedule pins, days, or weeks in advance so that it continues to pin them for you while you are spending your time on other areas of your business. Tailwind allowed me to quadruple my traffic within the first month of launching and it has continued to grow. It makes Pinterest marketing so much easier.

Blogging Resources: Free Stock Images For Download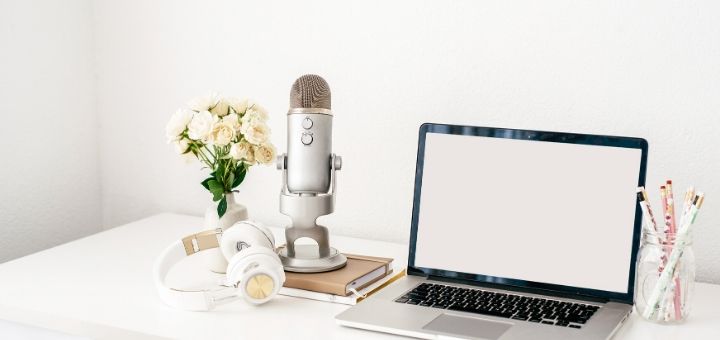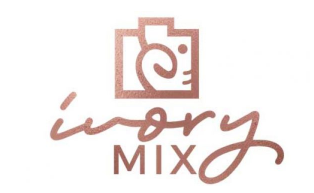 The stock image site I use to get free stock images. There are hundreds of styled photos available free when you sign up for Ivory Mix's mailing list. I love that she sends 5 new free images every month as well as Canva templates. Get access to 550+stock photos here.

This is the browser extension I use which makes it so much easier for me to write my blog posts with as few mistakes as possible. Grammarly's writing assistant catches so many of my mistakes from punctuation, spelling errors, and even the tone of my writing. Every blogger or writer should definitely have this. It has saved me some embarrassment a couple of times.
Affiliate Platforms:

ShareASale is one of the main affiliate platforms that I use. It contains hundreds of merchants/brands that you can sign up for their affiliate programs. If you are starting off in affiliate marketing and need some programs to sign up for, this is definitely the best place to start. Joining ShareASale is free of charge.
Web Hosting and Keyword Research Tool

This is the hosting I use for my websites. I started off with their free affiliate marketing training account and then upgraded to premium. Honestly, the site speed is what I love the most about hosting at Wealthy Affiliate. I have had veteran bloggers comment about how fast my website speed is and I owe it mostly to WA hosting. The community and training included are also great in keeping me up to par as an affiliate marketer.

This is the keyword research tool that I use to do my keyword research. It is included in my Wealthy Affiliate membership and Jaaxy is really easy to use.
Best Blogging Resources For bloggers
This is the blog plan I use I absolutely love it and highly recommend it. If you need a plan to keep you focused on running your blog, this is what you need.
You enroll in the free blog plan course and receive a 12-month blog plan that you can follow, a goals tracker, and an editorial calendar. If you have not started your blog yet, there is also a free tutorial on how to do so quickly and easily.
This is the best blogging course that I would recommend to every blogger who intends to make money through blogging. And it's a bestseller for good reason. It made all the difference for me between blogging as a hobby and being able to turn it into an income stream. If you can't afford the Blog By Number video course, definitely get the ebook as it is very affordably priced but contains lots of useful content.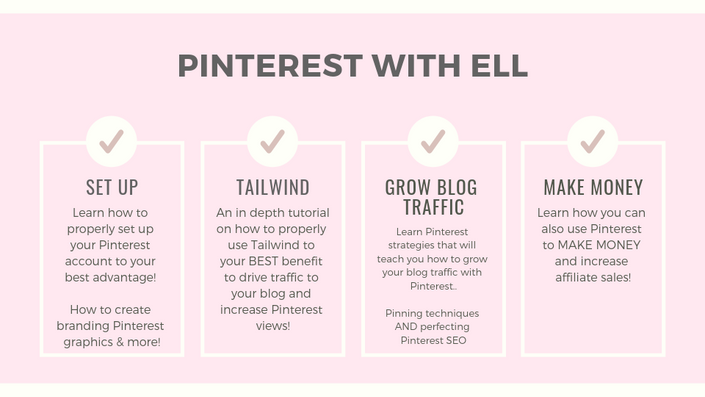 The Pinterest course I recommend to you if you are new to Pinterest. You will learn how to set up your Pinterest account properly and strategies you can use to increase page views to your blog. It is the best for beginner bloggers and goes in depth into what you need to know about Pinterest. However, if you have been using Pinterest for business for a while, an advanced Pin design course may be a better fit for you.
Learn more about Pinterest with Ell
The laptop I use and I have had it for over a year now and it is still going on strong. I multitask a lot on it but it is powerful enough to handle it and I love it.
There you have it. These are the top blogging tools that make it possible for me to keep blogging. I hope you found a tool that can be helpful to you.