About Debbie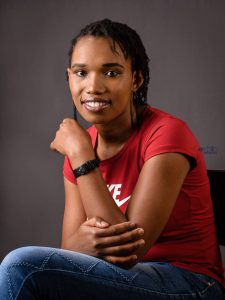 Each one of us needs a little light on their path to keep them going. Streaks of Light is here to shine the light on your personal growth and development journey.
My name is Debbie, I am a wife and a mother of one charming 2-year-old boy. We currently live in the San Francisco Bay area and since moving here a few months back I have been a stay-at-home mom. It's amazing how much good those few months have done me. Being away from work and having a lot of time for myself has allowed me to really set my priorities right. I have spent a lot of time with my son and I feel like I totally understand him for the first time since he was born. Just being at home has also given me a lot of time to reflect on my passions and desires and what I would like to do with my life.
Finding the light and living out loud
I have been around for a little over a quarter-century this year and more than anything else, my desire was to be the best version of myself going forward, to find as much light as I can find and to live out loud. I have always known that I really want my life to be more than just comfortable, I would like for it to be meaningful, to impact a life and inspire people to be more. I believe that each one of us was made for greatness and for a higher purpose. I really want to live out my purpose and inspire other people to do the same. It is out of this desire that this blog was born.
What light means to me
Light to me means finding a revelation on what direction to take in whatever you are doing. Whether it's a big decision that I am about to make, a simple motherhood challenge with my son, a task I am trying to accomplish, that breakthrough for me is finding a light. But I have come to understand that breakthroughs don't just happen all at once. Just like at the start of the day we don't see all the light at dawn, it starts with a few streaks and gradually brightens until there is full daylight. Breakthroughs come in bits and pieces of the puzzle, like the streaks of light, and eventually, they all come together to give a full-blown solution.
Find your streaks of light
I hope that this blog will provide you with streaks of light, the missing parts of the puzzle in your life, to keep you moving and enrich your life. I will be writing about personal growth and success which are topics close to my heart. Once in a while I may also write about motherhood, family, travel (majorly exploring California), simple life hacks, and all the mundane things that are part of life 🙂
I really can't wait to connect with you, feel free to leave your questions or comments below and I will be more than happy to respond to them.
**If you would like to start your own website, you can create yours free here. To learn more about online marketing start here. I will be happy to support you and share with you what I have learned in my own experiences.
Cheers,
Debbie.
streaksoflight.com